GEMS - Grease Enviro-Manager System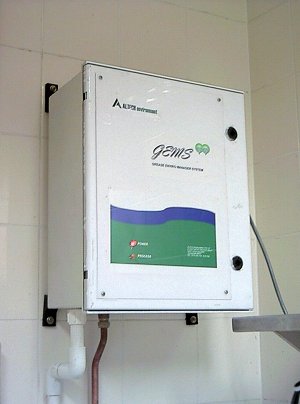 THE NEED FOR GREASE TREATMENT
Cooking oils and fats usually appear so innocuous while in use that it can be hard to understand the extent of their transformation once cold and contaminated. Left unchecked, grease will build up in even the best designed drain. The earliest signs are foul and rancid smells until a blockage results.
GEMS puts an end to such misery – keeping drains odourless and free-running at even the most problematic of sites. It eliminates for good the chaos and expense of manual grease blockage clearing while simultaneously removing the need even to empty messy and unhygienic grease traps frequently.
HOW GEMS WORKS
Once a day, at a regular pre-programmed time, usually after the kitchen is closed for the night, GEMS releases a unique biological cleaning solution into the drainage network. This solution is prepared and developed within the machine from a concentrated bio-fluid formulation known as the Bio-GEM .
GEMS employs a patented activation process. This process ensures that during dosing, the solution is in optimum condition and ready to tackle the grease with maximum effectiveness from the start.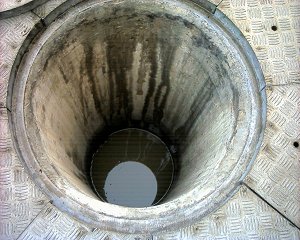 WHY IS IT DIFFERENT?
GEMS's activation process ensures that the grease degradation starts immediately upon dosage of the Bio-GEM activated solution. Other bio products on the market are not pre-activated and are usually discharged through and out of the drain without even starting to perform its job.
WHAT IS Bio-GEM ?
The Bio-GEM is an absolutely harmless, living medium comprising naturally-occuring, non-pathogenic enzymes and micro-organisms. These are held in semi-dormant state within a concentrated nutrient solution – its storage condition. The essential constituents are kept in a perfect and stable condition until diluted and heated during the activation process. The Bio-GEM is a robust product, demanding no special requirements in its handling or storage.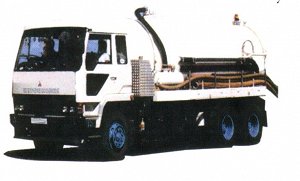 SERVICE AND MAINTENANCE
GEMS has been engineered for complete reliability. Absolutely no user maintenance is required. In order to keep kitchen disruption to a minimum, a monthly service/refill program is all that is required. This will be managed and undertaken by Advant Engineering Pte Ltd, who will provide a fully inclusive, fixed price deal upon which you can trust. No hidden costs or unexpected extras – guaranteed! We also offer grease trap cleaning and drain chokage clearing services on a 24-hour standby basis to our clients.
COMPLETE SOLUTION
From the kitchen to the grease trap! GEMS includes:
Monthly topping up of GEMS dosing units with Bio-GEM
Monthly maintenance and upgrade (if available) of GEMS dosing units
Monthly manual dosing into sub drains (if necessary)
Monthly inspection of drain lines to ensure clog-free and free flowing. Hydro-jetting or mechanical routing will be performed if conditions of drain lines are found to warrant cleaning.
Unclogging of drains on 24-hour standby (free-of-charge if caused by solely grease build-up)
Monthly inspection and bi-weekly cleaning of grease trap by vacuum truck (we will monitor and determine the optimal cleaning frequency during the contract period)